You're probably reading this because your Trials are on Monday. Discovery? Module A? Module B AND C? Don't sweat: we've got you covered!
And you've been procrastinating like crazy until this moment, and finally the adrenalin has hit, and you're ready to go to dive into study. Between now and your exam, you can can rewrite ALL of your notes… Or you can do these 4 Steps to make the most out of the day before your English Exam!
What is the Rule of 3?
Over the last 8 years, Rowan interviewed thousands of students who scored an ATAR over 98. This cohort included numerous State Rankers in HSC English. He did this in a quest to discover the specific strategies commonly used to excel and kick ass in the HSC.
Three things stuck out – this is the Rule of 3.
In writing your practice essay questions, you want to:
Be familiar with the types of questions they could throw at you – so you want to get good at pattern recognition;
Be able to respond to these questions quickly and adapt all your knowledge, and model essays, paragraphs and notes to the specific question; and
Have all your themes, quotes, examples and more memorised.
The Rule of 3 addresses all of these.
Find 3 HSC English Past Papers and from them, take:
3 x Paper 1 – Area of Study + Creative Writing
3 x Paper 2 – Module A, B and C
Then, do the following: 
Step 1 – Open Book
In timed conditions, write a response to Past Paper 1. Start open book for Past Paper 1, using your notes and your model essay available for inspiration.
Step 2 – Semi-Open Book
For Past Paper 2, move towards close book and only look at your notes when you absolutely cannot remember anything.
Step 3 – Closed Book
For Past Paper 3, completely move to closed book. No matter what, you cannot use your notes (this is key as you need to recreate exam conditions).
Then… Figure out your Plan of Attack!
The night (and day) before the HSC English exam it's also critical you work out how you're going to attack the paper: How much time do you have for each section, and what order will you attack the paper? We will help you figure this out, so read on!
And that's it. Simple right?
Why does this work?
Firstly, it gets you familiar quickly with the different types of questions they can give you, and how you can respond to them. So it enables you get better at pattern recognition.
Secondly, rather then going in with a memorised essay, it helps you in timed conditions (so exam conditions) practice adapting your model essay and notes to any sort of question. So you're building exam technique.
Finally, it the act of writing the essays (and moving from open to closed book) helps you memorise all the content!
Choose How to Complete Them
Depending on how you like to work, you may like to mix up how you complete the papers.
You exam will most likely contain the following elements:
Paper 1: Area of Study:

Unseen Text
Creative Writing
Essay

Paper 2: Modules

Module A Essay
Module B Essay
Module C Essay
It's up to you how you want to complete them, but remember, take a break in between each!
Finding and Using Past Papers
To make things easier for you…
However, as 'Discovery' is a relatively new Area of Study, we've written a bunch of practice questions for you:
Struggling to find Module A Questions as well?
Practice in timed conditions
Timing is everything. It's critical that all your practice responses occur under timed conditions.
Why? So you know how much you can and can't write.
If you don't know how long it takes you write 1,000 words, how do you know you can complete the paper on time? It's like Usain Bolt going into the 100m sprint without knowing if he can run under 10 seconds. Additionally, doing practice under timed conditions will also improve memory recall.
But there's an additional trick: 10% Less Time
When you practice give yourself 10% less time when writing your practice essays.
So for example for each essay you normally have 40 minutes in the exam. Give yourself 40 minutes – 10% = 36 minutes.
Why?
If you get comfortable completing your responses in 36 minutes in practice, when you get into the exam you're going to feel like you've got all the time in the world.
You're going to be less stressed and you can use this additional time to plan your response to the question you've been given.
Dot Point if you're running out of time
If in practice you're short of time (or in the exam) just simple move to writing in dot points.
In both practice and the exam, the key is getting your main points on paper – and having something (dot points) is better then nothing!
Working your weaknesses
The Rule of 3 will help you turn your weaknesses into strengths. After all, weaknesses are strengths which require practice anyhow.
Before starting work upon each section, figure out how confident you feel with each of them. We've written some articles which may give you some guidance before you venture into doing the Past Papers:
Discovery
Unseen Texts:
Essay:
Creative Writing: 
Module A:
Finding a Related Text:
Exam Strategy
Cheatsheets and Resources
How to work out your Exam Plan of Attack
The night (and day) before the HSC English exam it's also critical you work out how you're going to attack the paper: How much time do you have for each section, and what order will you attack the paper?
Time Breakdown for the Paper
Paper 1:
Section 1 Unseen Texts – 15 marks – 40 minutes
Section 2 Creative Writing – 15 marks – 40 minutes
Section 3 Area of Study Essay- 15 marks – 40 minutes
NB: While this is the recommended timing, the reality is that you can likely complete your creative writing in less than the allocated 40 minutes.
Paper 2:
Module A – 20 marks – 40 minutes
Module B – 20 marks – 40 minutes
Module C – 20 marks – 40 minutes
How will you use the additional 5-10 minutes?
Use the spare time for the Unseen Texts.
Most students use any additional time for the essay, but the reality is that it's the hardest part of the paper to pick up additional marks. It might get you 1 additional mark – your essay goes from a 12 to a 13 out of 15.
Unseen Texts (Section 1) however is the easiest part of the paper to pick up significant marks, so my recommendation is use any additional time on this section to make sure you get 15 out of 15!
Make sure you know these times, and can write all your essays comfortably within these. Often I find students have 1 essay that is longer and usually eats up more time. Identify which one this is and whatever you do stick the time!
Usually spending more time on that additional essay only results in an additional 1 mark (if that) but it can easily result in you losing 2-3 marks on the other essays!
Figure out the order you will attack the paper
Some students aren't sure how they want to attack the paper, and so they end up wasting valuable time on figuring out how they're going to attack the paper, rather than actually doing it.
For Paper 1 and 2 of your English exam, make sure you've made your decision the night before – don't make it on the fly, when you're stressed when you sit down and look at the paper as you're likely to make a poor decision!
So what are your options?
Option 1: Attack the Paper Chronologically
You should also work out which order you're going to attack the paper the night before. Don't wait until you get into the exam itself as you'll likely make a stress decision which puts you off your game.
The simplest approach is to attack the paper chronologically.
| | |
| --- | --- |
| PROS | CONS |
| This is the way the paper was designed to be completed, | By the time you get to the essay there's a risk you've forgotten key things you want to write. |
| If it's Paper 1 means you can get through Unseen Texts and Creative and have more time for your essay. | You end up running out of time for your essay. |
Why Start with Paper 1 – Area of Study?
| | |
| --- | --- |
| PROS | CONS |
| You guarantee 100% you complete your essay | You spend more time on your essay, and run out of time to pick up easy marks on Unseen Texts and Creative |
| You can write your essay while it's fresh in your mind | Start with Creative First |
Option 2: Start with Creative First
A number of students prefer to start with the creative. In fact, many state rankers took this approach. Why?
| | |
| --- | --- |
| PROS | CONS |
| You can write your creative in less than 40 minutes, and carve out spare time for your essay or unseen texts enabling you to pick up more marks on these sections | As you're attacking the middle of the paper first, it's easy to loose track in exam conditions of the questions you've still got to do – so you need to be extra disciplined |
Option 3: Start with your Strongest Section First
Some people prefer to get what they know best over and done with before going into everything else.
| | |
| --- | --- |
| PROS | CONS |
| You're more likely to remember more content for what you're strongest at, as it's probably also your favourite area. | You may spend too much time on this, knowing that you can attain the most marks in this area, and not leave enough time for the other sections. |
| Kick off the paper feeling confident. | May lose marks on other sections. |
Get to sleep early

Studies reveal that losing a mere 90 minutes of sleep reduces your daytime alertness by a staggering one-third.
90 minutes of loss sleep = 33% reduction in your daytime alertness
It might be tempting to stay up late to do some last minute cramming, but the reality is that it'll cost you big time in the exam the next day.
And given you've got a month of exams, it's not wise to start the exam period this way.
So a simple bit of advice – make sure you get a good night sleep!
Student's who scored an ATAR of 98+ usually went to sleep between 10-11pm prior to exam days.
Finally, relax!
Ever hit your bed and your brain has still been whirring at 100 miles per hour and you've tossed and turned for 2 hours before finally falling asleep?
One state ranker Rowan interviewed had a great solution for this – every night before an exam he would stop studying at 9pm and watch a 1-2 hour movie.
It'd help him relax, and get his brain to slow down and he was still in bed by 11pm!
If you're not into movies, catch up on some episodes of Bob's Burgers or dig into that novel you've put off for your English prescribed texts.
Do something you love for 1 – 2 hours before bed to relax your brain and get it out of study mode. 
Overall, good luck!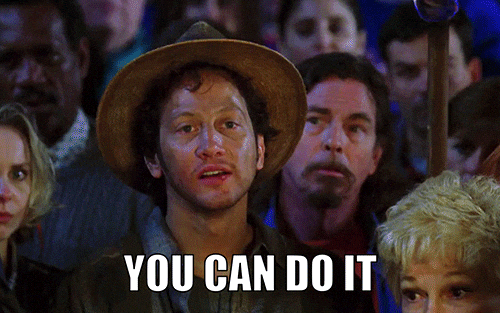 Have a question for us? 
Flick us a message on Facebook (https://www.facebook.com/artofsmart/), give us a call on 1300 267 888, or email us on info@artofsmart.com.au.
---
Elizabeth Goh isn't a fan of writing about herself in third person, even if she loves writing. Elizabeth decided she didn't get enough English, History or Legal Studies at Abbotsleigh School for her own HSC in 2010 so she came back to help others survive it with Art of Smart Education. She's since done a mish-mash of things with her life which includes studying a Bachelor of Arts (Politics and International Relations) with a Bachelor of Laws at Macquarie University, working for NSW Parliament, and reading books on controversial people throughout history then engaging in debates over them.