Are you a student wondering if you should study Music, Dance, or Drama for the HSC? Do you have questions about the courses? In this article, I will answer the most common questions I get about HSC performing arts! If you have a question that isn't in the article at the moment, leave a comment below, and I will happily answer it for you!
What are the HSC Performing Arts Subjects?
Music 1
Music 1 builds on the Years 7-10 Mandatory course and provides multiple entry points for senior students. It caters for students who have diverse musical backgrounds and musical interests, including those with an interest in studying popular music. It therefore attracts students with informal and formal musical backgrounds. The course provides students with opportunities to engage in a range of musical styles, including contemporary popular music, and for many, it will serve as a pathway for further training and employment in the music industry or in contemporary music fields.
Music 2
Music 2 builds on the Years 7-10 Mandatory and Elective courses and focuses on the study of Western art music. It assumes students have a formal background in music, have developed music literacy skills and have some knowledge and understanding of musical styles. Music 2 focuses on Western art music but requires students to place this study in a broader musical context. It provides opportunities for students to develop knowledge, skills and understanding in a wide range of musical styles and contexts, and a structure in which they can pursue an area of specialisation.
Music Extension
The Extension course builds on Music 2 and assumes a high level of music literacy, advanced performance skills or composition skills or musicology skills.
Drama
In Drama, students can investigate, shape, and symbolically represent ideas, feelings, attitudes, beliefs and their consequences. By studying this major art form students acquire skills in interpretation, communication, performance and critical analysis and become aware of the technical processes and technologies that may be used to heighten dramatic presentation. In the critical study of drama and theatre students can recognise the collaborative contribution of actors, directors, playwrights, designers and technicians to production. They develop an understanding of the cultural traditions and social contexts of drama and theatre.
Dance
In Dance Stage 6, students are able to study dance as a unique artform in which the body is the instrument for non-verbal communication and expression. The study of dance as an artform within the school environment is of special educational value to the students' total development, as it offers students new ways of learning through the performance, composition and appreciation of dance. The Dance Stage 6 Syllabus emphasises dance both as an artform in its own right and as an exciting medium for learning that fosters students' intellectual, social and moral development. The artform of dance has a theoretical base that challenges the mind and the emotions, and its study contributes to the students' artistic, aesthetic and cultural education. The study of dance as an artform acknowledges the interrelationship between the practical and theoretical aspects of dance — the making and performing of the movement and the appreciation of its meaning.
What is the Difference between Music 1, Music 2 and Music Extension?
Music 1 provides an alternative course of study to Music 2 and the curriculum structure is adaptable enough to meet the needs and interests of students with varying degrees of prior formal and informal learning in music. It accommodates the widely differing needs and abilities of students, ranging from the broadly based to the desire to specialise, by allowing flexibility in the topic choice and areas of study. Students may enter the course from the Mandatory course as well as from the Elective course.
How do these Subjects Scale?
Both the Music 2, and Music Extension courses scale considerably well in the HSC, as they are recognised as difficult subjects. Music 1 does not require the same amount of musical skill prior to the course, but the demands are still great. The same applies to Drama and Dance. These are extremely rigorous subjects, both academically and practically, as you will be completing both a theory and performance exam for all of these subjects. They do not scale as well as 4unit Maths, or Physics, this is true. However, the HSC would be very boring if all you did was four units of maths, physics, chemistry, bio and English. Wouldn't you agree? Everyone should have at least one subject they enjoy.
Why do these Subjects if they Scale Badly?
HSC students would take one of the aforementioned subjects primarily because they have a passion in that area. These subjects involve a lot of hard work. They require you to complete a major work – which is a project that takes about six months to outline, create, complete and perform. You should only take a Performing Arts subject if you have a genuine interest in music/dance/drama, have considerable talent in that area, or are extremely hardworking and perseverant.
What does a Performance Exam Entail?
Depending on the course, you may dance, act, play an instrument, or submit a Major Work as a part of your course. The Major Work is different for each subject. You may be able to hand in a Major Work. For example, in Dance, the major work could be a film which you choreograph, rehearse, film and edit. Major Works, whether they are to be handed in or performed, are due in mid-late August.
Music 1 and 2
You are required to perform a set of pieces on your chosen instrument for two-three markers.
Music Extension
You are required to compose a 2-minute piece of original music and submit the score, as well as an optional recording with instruments, to the Board of Studies.
Drama
You are required to perform an original Group Performance (3-6 people), which runs for 8-12 minutes, to two-three markers. You are additionally required to submit an Individual Project, which can either be a monologue or written project.
Dance
You are required to create your own 'Core Composition' to be performed by another dancer in a younger year. Additionally, you are required to complete a Major Work, which can be a performance, a film, or a written work.
I like them all… Which one do I pick?
You can take Music, Dance, and Drama if you would really like to. The Board of Studies requires you to study a minimum of 10 units, of which English must take up two. The remaining eight are your choice. If you did music, dance, drama and English, you would still have room for one more two unit subject, minimum. People have chosen this combination in the past. It is great to study subjects that you are passionate about. However, you should keep in mind, that these all have Major Works, and if you study them all, you will find yourself submitting three important assignments in the space of about three weeks.
I like Performing, but I don't want to be a Performer. Why would I take Music/Dance/Drama?
The HSC is important for learning and enjoyment, as well as the ATAR. If you choose a subject that would be interesting for you to practice during the HSC, you will find that your marks will be strong. This will result in a high ATAR, and more flexibility of choice when it comes to applying to Universities, or otherwise. If this subject is a passion for you, you will find that you learn many valuable skills which might carry you to performing in a non-professional capacity. There are plenty of amateur orchestras, dance groups and theatre companies all over Australia.
Is the HSC a qualification for work in the Industry?
No, it is not. However, a good understanding of the Performing Arts comes from taking the HSC Subjects.
Do you have to be a good actor to do HSC Drama?
Not necessarily. You can do an Individual Project that is more tailored to you, such as script writing, or theatre reviews, and the GP is more of an exercise in scene-devising as opposed to acting anyway. However, you should have a good understanding of plays/theatre/drama and should be able to analyse theatre.
Do you have to be a good dancer to do HSC Dance?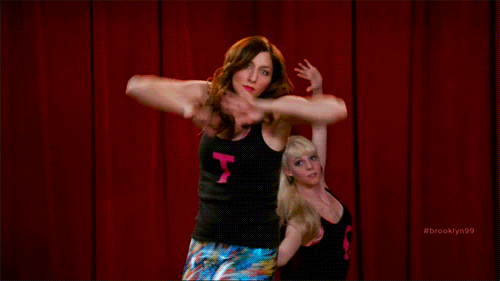 You don't have to be a talented dancer to take the course, but you should have some form of previous dance experience. Again, this course is about appreciation of the art form and your knowledge and experience with choreography. If this doesn't sound appealing to you, you shouldn't do the subject.
Do I need to be proficient in a musical instrument to take HSC Music?
A high level of achievement (AMEB Grade 6 minimum) is recommended for a student taking the Music 2 course. A level of achievement is recommended for Music 1 (taking music lessons in an instrument, and at least Grade 2).
Do you regret taking Drama?
No! Not for one second. Performing Arts subjects are a lot of hard work, but I often find that when I complete my most difficult tasks, I am so satisfied. I took Drama in the HSC and received a Band 6. It contributed to me getting my dream ATAR. Performing Subjects will not drag you down if you work hard. This is to be said of every single one of your subjects. Work hard, and you reap the rewards. I found my studies in Drama to be really relaxing and a great way to break up the day of Science, Maths and English subjects.
What are the courses like?
Read through the syllabus for each course, as it will give you more in-depth information. Click on the links to go straight to the HSC Course syllabus. The Board of Studies is pretty detailed, but once again, you are more than welcome to leave a question in the comments section!
I would 100% recommend studying a Performing Arts Subject!
Good Luck!
Have a question for us? 
Flick us a message on Facebook (https://www.facebook.com/artofsmart/), give us a call on 1300 267 888, or email us on info@artofsmart.com.au.
---
Lucinda Smith-Stevens graduated from Pymble Ladies' College in 2016. She is an intern at Art of Smart. She hopes to study a Bachelor of Arts at the University of Sydney in 2017. Lucy loves drama and public speaking, having completed a CVCA diploma in Speech and Drama. Lucy is also passionate about helping other students through the HSC in humanities subjects, General Mathematics 2 and essay writing skills.