Why should you have a part-time job during the HSC?
1. Extra Cash
A little extra cash never hurt, and especially won't hurt an HSC student whose future prospects are either to incur debt by studying further or to eventually get a job and make some money. Either way, you will need some independence and money once you grade high school and there's no better way to get that than to get yourself a job and earn some.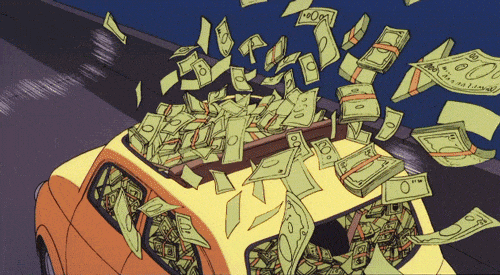 2. A lucrative distraction from the HSC
A part time job, whilst being lucrative, is also going to distract you from the thoughts of your upcoming exam or the huge homework that you have yet to complete. This kind of distraction in little doses is good for you as it gives your mind a break from constantly thinking about what all it needs to be doing.
3. Reality check
While high school is real enough, it doesn't exactly prepare you for what's waiting for you outside in the real world. You aren't going to be surrounded by nice people when you venture out into the real world. You'll have to learn to stand up for yourself and your beliefs. And you will have to put up with nasty persons, too. These are all the life skills that your part time job is going to provide you with, so you will ultimately come out of school a little more prepared for what's waiting for you out there.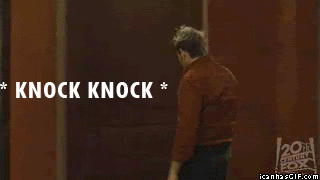 4. Looks good on resume
An HSC graduate's resume is often not all that dense. In fact, it is pretty darn sparse. So if you want to add a little edge to your resume and look better to prospective employers, get a part time job. This will look good as you will have education and work experience under your belt when you graduate.
5. An extra-curricula for scholarships
Tertiary education scholarships are often granted to those who have not just excelled in academia but in other aspects of life as well. This means that you need to be an all-rounder in order to be awarded one of the scholarships for further education. And a part-time job does expand your horizons and counts as a good extra-curricula!
How to handle a job during the HSC?
1. Commit to working the hours that are realistic
There's no point in telling your employer that you can work everyday (including weekends) when in fact, you can only work a couple of hours a weekday. Know your schedule and workload from school well, so that when it comes to your roster, you know what days you can work and how many hours you can give to your part-time job.
2. Prioritise
Prioritise your tasks for the fortnight, so that you can not only get them done but also work your shifts. If you expect your workload to be more than what you can achieve in the given time that you have while working your job, then notify your employer in advance and offer to arrange a substitute for yourself, so that your employer is not burdened. But be careful that you are not cancelling frequently as this might make you unreliable in the eyes of your employer.
3. Don't take up additional shifts when you can't
You are bound to get those occasional calls from your manager or fellow team members that will ask you to work their shift because they can't. Asses your situation and if you can work that shift without being overburdened with incomplete assignments the next day, then do it. But if you've got more homework than you can ever handle then, please do not take the shift no matter how nice the person asking you is or how desperate your manager is. Because ultimately, what is your end goal- to impress the manager or ace the HSC? I'm guessing the latter.
Good Luck!
Have a question for us?
We've helped over 2,500 students achieve an average mark increase of 19.41%! Flick us a message on Facebook (https://www.facebook.com/artofsmart/), give us a call on 1300 267 888, or email us on info@artofsmart.com.au.
---
Mansahaj Kaur completed her HSC in 2015 and now studies Bachelor of Commerce/Laws at USyd. She thinks that English is the most versatile and loveable language on planet Earth and she loves dabbling in anything English related, writing included. But then again, this could be because she hasn't learnt French or German or Japanese yet. But it's on her bucket list, mind you! Her desire to learn another language or two is only matched by her passion for eclectic tones and mystery dramas- yes yes, Sherlock, too. She is an avid reader and writer, her favourite series still being Harry Potter, despite her having read numerous renowned classics. Mansahaj likes to think that by becoming a lawyer, she might be able to make a slight, small-as-your-pinkie, teensy difference in the world; but that could be wishful thinking!