Dear parents,
When the school term finishes parents often find themselves at loss for what to do with their child, I know mine did! Children often revert to a bored and listless state of days spent in their pjs on the lounge forgetting every single thing they have learnt over the past term.
So, what can you do to prevent this?
Below are my selections of the best educational holiday activities for kids!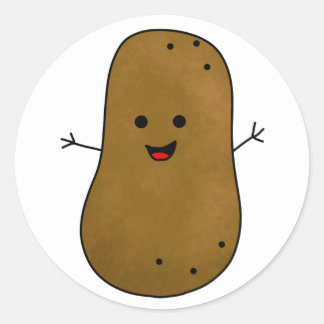 1. Apple Stores
Apple stores offer free holiday camps in the form of 3-day programs aimed at children aged 8-12.
The camps offer a range of activities geared towards unique areas of education and interest.
The first day is spent programming robots and coding games. This aims to improve children's technical skills and concentration, with plenty of fun thrown in!

The second day consists of a workshop centred around iMovie which cater to more creative skills whilst still integrating an increased knowledge of technology.

The third day is spent writing and creating an iBook, in addition to learning how it works.
Apple's camps result in an increased understanding of technology for your child which is essential as we move towards an increasingly computerised world. The benefits for you include a well-needed break where you can be confident that your children are being looked after and educated at the same time.
2. Art Gallery of New South Wales
For free holiday activities, which you can do with your child, the art gallery of NSW boasts a wide array of art from various cultures which your child can learn about through the art gallery's free app.
Primary Schoolers
In addition, the gallery hosts programs each school holidays where you and your children can learn about different styles of art, whilst making it! If your child struggles with concentration or thinks of art as "boring" there are 'Children's Trails' which highlight and provide information about specific pieces of art, keeping children engaged and excited, whilst still educating them.
Preschoolers
For younger children (aged 3-5) the gallery hosts Tours for Tots, which go for one hour and allow kids to create and enjoy art in an environment which is inclusive and understanding of young children. Booking for one child costs $25, and this includes an accompanying adult.
The art gallery is located on Art Gallery Rd, The Domain and is easily accessed by public transport, more detailed information regarding getting there can be found on their website. The gallery is open 10am til 5pm every day, and is open until 10pm on Wednesdays.
3. Museum of Contemporary Art Australia
If your tastes run towards contemporary art the Museum of Contemporary Art Australia boasts a wide array of school holiday activities, along with year-round family activities. Many of these are free, requiring just a small donation, and a calendar of family events is readily available on their website.
The activities and events cater to a wide array of age groups and are designed to be enjoyable not only for your children, but also for you.
In addition the entire museum is welcoming to all people requiring extra access. It is wheelchair accessible, caters for guide/ service dogs, and provides hearing loops for most of the museum. For more information visit their website.
The Museum is located at 140 George Street, The Rocks and is open 10am til 5 pm every day and until 9pm on Wednesdays. It is easily accessible by train, bus, ferry, and car and more information can be found on their site.
4. Powerhouse Museum
The Powerhouse museum is another excellent place to take your children to keep them learning over the holidays, with relatively cheap access to the permanent installations of the museum, adults $15, children <16 years free, student concession holders $8, it is an excellent family outing filled with learning. In addition to this the museum holds many other limited time exhibitions, some of which are included in a general admissions ticket and incur no extra fee.
However, even without these extra exhibitions, the Powerhouse is an educational paradise with information presented in an engaging and hands-on way!
The Experimentation exhibit boasts a wide array of fun activities which enable your child to "become the scientist, engineer, thinker, artist and inventor."

The King's Cinema provides your child with insight into the history of Australian film, along with an introduction to the art-deco style of architecture.

Locomotive No. 1 provides children with information regarding the history of rail within Australia, this exhibit was a favourite of my brother and I due to being able to climb onto the train!!!

The final permanent exhibit of the Powerhouse is EcoLogic. EcoLogic teaches children about climate change, water conservation, and the Earth we live on.
5. Sydney Observatory
I fondly remember my dad taking my brothers and I to the Sydney observatory and am a strong advocate for parents taking their children there! Seeing the sky through their various telescopes and learning about space from an enthusiastic guide has fostered a great interest in space for both my brother and I.
The majesty of space is something which will entrance even the most disinterested child and the Observatory makes the experience almost magical. Unguided visits during the day can be experienced for free, with tours running both during the day and at night with varying price points.
6. Royal Botanic Gardens
The Royal Botanic Gardens also offer holiday programs for children where they explore the gardens, learn about plants and gardening, and do arts and crafts. This year the program is called Garden Grubs and is on every day from Monday the 9th to Friday the 27th of January from 9am-3:30pm or 8am-5:30pm. The program is aimed at children aged 6-12 and materials and supervision are both included. At anywhere from $76.50 – $115 the program does not come cheap; however, it is well regarded and keeps your child learning over the course of the holidays. Alternatively, you can take your children to the gardens and have a pleasant wander around the grounds looking at the majesty of nature.
7. Museum of Sydney
The Museum of Sydney is another amazing place to take your children, the sheer volume of things to see and information to take in is sure to interest them and may potentially hint at a passion they had not previously recognised. The museum is open from 10am-5pm everyday which makes it the perfect destination for a whole family outing with family tickets coming in at $30.
The Museum also has guides available at the information desks which are geared towards children and take them on a journey through the museum. With its interactive displays and wide variety of exhibits both you and your child will love making your way through the museum and learning without necessarily realising, which is often the best way to teach a bored child!
8. Taronga Zoo
Taronga Zoo is another place in which learning can occur without it being obvious for your child. Through being surrounded by animals in an open environment whilst learning about the animals via the various keeper talks and shows your child will learn about the diets and habits of the animals, whilst still having an enjoyable time. Tickets for the zoo (when booked online) cost $41.40 for adults and 23.40 for children (4-15), whilst a family of 1 adult 2 children costs $78.40, a family of 2 adults 1 child costs $94.40, and a family of 2 adults two children costs $115.29.
9. Documentaries
Contrary to the start of the article your children being on the couch can be a good thing; as long as they are learning! Documentaries are a great replacement for more strenuous holiday activities and keep your children calm, interested, and educated. Sitting your children in front of a screen and pressing play may seem counter-intuitive. However, it can potentially be more educationally rewarding.
For instance, you have complete control over what your children are learning and if your children have particular interests you can cater to those.
Documentaries are also readily available with sites such as youtube and iview hosting a wide array of documentaries on a variety of topics. David Attenborough's documentaries are a personal favourite for the rowdy kids I babysit when I need them to Calm Down.
10. Educational Games
Another excellent way to make sure your kids are educated without needing to necessarily take them anywhere is to play educational board games! Games like Trivial Pursuit and Scrabble teach your kids whilst also containing as large element of friendly competition.
Trivial pursuit consists of questions relating to numerous categories of general knowledge. This includes trivia on sports, art, music, science, and history.
Scrabble on the other hand allows children to develop a more sophisticated vocabulary which is of vital importance for their schooling. Both games contain the perfect amount of fun to distract your child from how much they're learning!
Aside from physical games such as Minecraft have been heralded as great for kids with autism (for instance this learning works for kids article) which helps explain the various benefits autistic kids find come from the game. The benefits of Minecraft for children are by no means limited to those on the autistic spectrum, Dr Randy Kulman also promotes the game's positive impact on "thinking, problem-solving, creativity, and the development of computer skills" in his article.
Alternatively teaching your child to play chess can be a fantastic holiday activity. Chess requires a high level of concentration, and an ability to be forward thinking. This makes it extremely helpful in building your child's intelligence and improving their classroom habits.
This wide variety of holiday activities is sure to entertain both your child and you, and ensure that they continue learning throughout the holidays!
If you're needing any help or are looking for advice on other areas of children's education don't hesitate to contact us;
Phone number; 1300 267 888
---
Sophie Dyson enjoyed the nostalgia brought about contemplating the educational holiday activities she experienced throughout her youth, and now takes her younger cousins to. During her own school holidays she greatly enjoyed reading all the books she could get her hands on, and watching conspiracy documentaries with her mum.