"I have to present a speech tomorrow. Everyone has done public speaking before except me. Yep, I am mentally prepared to fail."
This was what I was thinking about the week before my English Module C speech. But after following these advices, I absolutely killed it !
1.Why Do We Have Speech?
Doing English speeches demonstrate your ability to speaking the language with clarity and brevity.
This will explicitly showcases your skill for expressing your thoughts and knowledge in a precise way in which your audience can absorb.
This will later become an essential skill when applying for job interviews.
2.How To Prepare For Speeches?
With any speeches for assessments, you must ALWAYS PREPARE PALM CARDS. Having palm cards with you when doing your speech will prevent your speech turning into a disaster if you suddenly go into a blank. As long as you don't rely heavily on palm cards, it will be all good.
One great way to avoid you falling into the trap of 'reading' when presenting is to make your palm cards with dot points. Just simply summarise your speech into a set of 'summary notes' with all the important content you want to present in your speech.
Practice. Practice. Practice. Practice in front of a mirror; practice in front of your friends; practice in front of teachers; practice on your train even though you may look like an idiot. Yeah…Just practice!! Always remember to practice UNDER THE TIME LIMIT you are given for the assessment.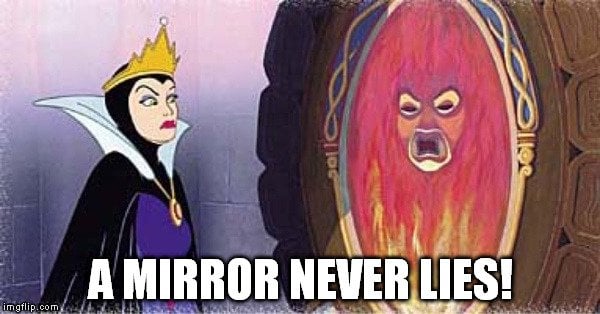 It is also a great idea to memorise your speech well in order to avoid 'reading' when you are presenting. It also enables you to work on the gestures you would like to use when presenting in front of your class.
3.How To Minimise Your Nervousness
Everyone will feel nervous when they are doing a speech (even Barrack Obama will be nervous when doing a speech). After all, it is a psychological phenomenon. The important thing is to NOT LET YOUR NERVE GET YOU!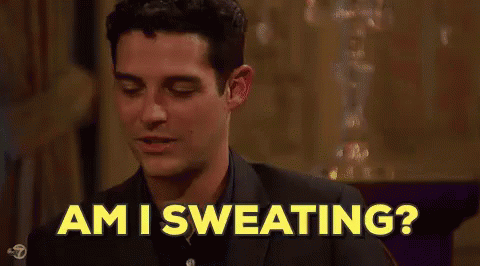 One good way to calm your nerve the minute before the speech is to spread your arm before presenting. (ok you may look weird, but marks> first second impression right?)
Remember to always to speak to the volume where your voice can project throughout the entire class room. Don't speak with monotone or too much passion. These are the 2 signs showing the marker that you are nervous.
If you have the tendency to laugh when staring at your class mate, just simply look at the back of the room.  Minimise your eye contact with your palm cards, otherwise, before you realise, you end up narrating your whole speech.
If you are a mumbler who have difficulty speaking clearly, make sure you practice many times for your speech. When you are presenting, open your mouth wide so it will be easier for you to sound each word out clearly.
4. How To Be Engaging
This is the part where most students find difficulty with. In fact this is the crucial part helping the marker to pick up the top students.
The first step is to address your audience consistently throughout your speech. One simple way to achieve this by simply using quotes such as  'as you can see'  and 'we as audience, are immediately confronted by..' as concluding sentence in a paragraph. This is a great way to create resonance with the audience!
Example: "As we can see clearly now, this conflicts of moralities has not only degraded the poignant bonds within the characters, but also brought corruption to the society."
If you are doing an English speech, try avoid to introducing yourself in the introduction. Beginning the speech with "good morning, my name is..' will make the speech sound 'dead' and set a bad impression to the marker even though you have brilliant contents.
You should also avoid starting with a rhetoric question. In fact , you should stick to only 1 rhetoric question on every paragraph (better if even less). This is simply because rhetoric questions are incredibly cliche and are usually used by students at the 'lower bands'.
Instead, try something like "put your hand up if you have learnt something from a discovery'. This is a great way to get started with your speech and engage with the audience !
What I am going to mention now is the most fundamental part of English, but also what people always forget!
Generally, there are 4 functions of sentences. They are:
Informative:telling facts to your audience
Interrogative: asking audience questions
Imperative: commanding
Declarative: exclaiming to show your attitude/passion towards something
The most commonly used are informative and interrogative tone in speeches.
However, I highly recommend you to employ imperative in your speech as this not only engage the audience, but shows the power in your speech and argument.
For example, say something like  "Just think About It Guys!"
It is also important to vary your volume and tone which increase the fluidity to our speech.
High volume doesn't necceassary adds rigour to your speech. In fact, on the other end of the spectrum, softening your voice can actually capture audiences' attention. This could enlarge the impact of the crucial point of the speech. This is analogical to one sentence paragraph in a short story. 
You could colour code or make notes on your palm card to indicate the parts where you need to change your volume or tone. This way, it can make you a talented speaker in a carefully guided way!!
Having gesture is also a great way to increase your engagement. However keep it at the minimum otherwise it could be intimidating to the markers.
See here for a great example of a powerful and engaging speech. (please watch the whole thing!)
Good Luck!
Have a question for us?
Flick us a message on Facebook (https://www.facebook.com/artofsmart/), give us a call on 1300 267 888, or email us on info@artofsmart.com.au.
---
Yifan Shen completed his HSC in 2014 and is currently studying the Bachelor Of Economics/Advanced Mathematics at UNSW. Apart from nutting out equations and helping out students with their academic pursuit, you will find him either reading thriller novels or introducing a range of new people to the intricate and mysterious world of mathematics as the marketing representative of UNSW MathSoc. When he is drained from all of these work, you will also see him hiking, planking and water bending in his recovery mode.