Year 12 can be tough, but it is even tougher when you're flying into it blind. Preparing for success starts with knowing what to expect, and that's why our guest blogger Ricky Studencki wants to share his HSC advice for surviving Year 12 with you!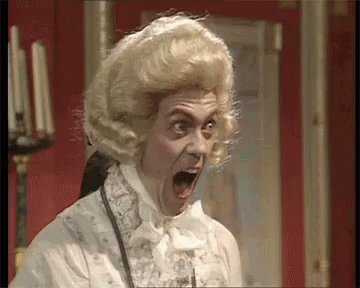 Year 12 is one the best and worst years of a high school student's life.
We are treated as young adults and leaders of our respective schools. There are year group parties, formals and the trials and tribulations make for very close bonding time.
However, along with the good times, the HSC can also be one of the most stressful/hardest year a young adult goes through because of the pressures of 99.95 getting a really high ATAR.
This adventure made me grow incredibly as a person like many others and there are 10 life lessons I want to share with you. Hopefully, my insights will help you to formulate a plan for the best but most stressful 12 months you may ever have!
1. It's not about the ATAR; it's about the journey.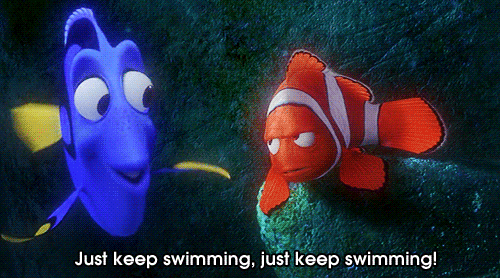 The whole process of going through the hard times, stresses, lack of freedom, sacrificed weekends because of academia is not suppose to happen against you but for you as those times are what really shapes you as a person.
The HSC isn't about a chase for a number just to get into university to follow the status quo. It's about the highs and lows of the rollercoaster which represents how the journey is more significant than an exam in your life.
After my Legal Studies exam finished, I've realised, 'I did it, I complete the journey, I've got to start the next challenge immediately', which made me realise, yes, it's a relief, but I really miss the climb. Without the challenge, there is nothing.
This reminds of song 'Eye of the Tiger' in the lyrical line, "It's the thrill of the fight". Deep down inside, there is something about the thrill of the grind which I personally miss.
2. You really learn what it's like to do work you hate.
One of the main experiences of being forced to study Shakespeare, 'Discovery', Pythagoras' theorem, Biology or any subject you do is that you really hate it and dread every moment you do it. Naturally, the more you hate something, the less you want to do it.
But you still want the good marks. See the dilemma?
I learnt two things about studying what I hate:
You can get good results while struggling with work you don't like with self-discipline;

Doing what you hate is like doing a day job where your life's purpose does not align to your actions. If you don't perform at your day job, there are consequences.
I realised this year that you really got to find what is your life's best work as there always going to be hard times and complications.
The only way to settle for that reality is to find that niche that you can't stop thinking about. This should be something that you carry with you throughout your life. Whether it's your morning jog, your passion for volunteering, or playing a musical instrument, these things will carry throughout your life. Your HSC won't.
Reward yourself with the things you do enjoy as an incentive for completing the things you don't.
3. You develop a thicker skin.
What I mean by that is when we all are in year 10 & 11, life is easy, you don't have to worry about much; your marks aren't forging your future and setting it in stone.
Then suddenly, HSC kicks in and shit starts to get real.
The ATAR causes a lot of stress and worry for a majority of HSC students. There is constant pressure from family and society to perform well and get into that tertiary education. Bad marks, constant criticism feedback, slips in rankings. These are all things that happen during the HSC.
This is what makes an individual have thicker skin; with every beat and blow, you'll learn how to stay standing, and even better, how to deal them back.
The reality is that HSC is like UFC: Everybody loses here and there. Yes, even the 99 ATAR Achievers or Top of the State have been defeated in a battle here and there.
4. Don't buy into the ATAR Spiel
You've heard them all: your ATAR is your key to success; that to succeed in life, you need to get 90+; you'll only succeed if you study at Sydney's Big 4 universities (UNSW, USyd, UTS, MACQ).
But put it this way: employers don't care about your ATAR. They care about your achievements.
The ATAR is a ranking for you to get into a university. To put it simply, it's purely a ticket into a university, but that doesn't mean you can't use the stage door, the fire exit or the goods lift to get into the party.
I'm very lucky I didn't buy into the whole ATAR thing as there is so much more to life. To be honest, I'll be lucky to get at least 80 as I wasn't really the most academic student at school. It simply wasn't my strength even though I put a lot of effort into my work throughout the year.
I came to a point that I realised it was social paradigm which led me to having a unconventional approach towards society values towards formal education. That being said, whilst it exists, and whilst you're putting your time and effort into it, don't put that time to waste.
5. Work Smarter, Not Harder
During my Legal Studies exam preparation, each time I did a practice essay, I spent extra amount of unnecessary time collecting case studies of my topics to which I constantly repeated each time along in the night before exams.
But let's be honest, that was a pretty bad strategy.
I was working harder than I needed to instead of taking the shortcut of working smarter. I realised that it was one of biggest mistakes to keep throwing out essays I already got marked which were high quality and using the good parts for new essays. In reality, I could have gained more marks by spending more time on piecing together good essays than writing new ones from scratch.
Whatever tasks that needs to be completed, it can probably be done in a much more efficient way than the way you're doing now. Here are some great articles to read on how to do just that:
6. Your happiness is more important
A lot of people during the HSC are not their usual selves due to abnormal stress levels and constant worrying about the whole getting into university with a good ATAR thing.
I remember watching a Gary Vaynerchuk video and he said, "Your happiness is so much important…you can lose a shit ton of money and still be happy."
I never really let the HSC affect my well being. But there were times where I felt my spirit was crushed by it especially during October where cramming a year's worth of content for each subject was really mentally challenging.
It's important to recognise when you're not feeling yourself. If you're not, check in with someone who can help:
Kids Helpline – 1800 55 1800

headspace – https://www.headspace.org.au/

KYDS Youth Development Service – kyds.org.au – (02) 9416 0900

Lifeline – 13 11 14
7. Exercise keeps you from going insane
Not everyone is as lucky, which is why I'm very thankful that my school was able to provide a full facilitated gym in its brand new building. Why? It immediately changed my life.
I've always wanted to start lifting weights but could not do it due to lack of experience in a gym. They can be very intimidating, and going at it alone and without guidance can result in injury. The result? Not going at all. But in a school environment, there is not only safety but also guidance, and the supportive nature of my friends and classmates.
The result? My life became 100 times better. Exercise is a great way to not just keep into shape but creates a clear mind. Exercise releases endorphins that make you feel super good!
Around exams, students often resort to sweets and candy, but not only is this bad for your health, but sugar rushes give excess energy which are counter-productive for any kind of focused work.
Exercise, more than any Red Bull or coffee, will give you the energy you want and need to grab life by the horns.
8. Getting into Entrepreneurship makes your HSC better
I was destined to go to university straight after school to do a commerce degree in order to pursue a life as a corporate employee earning 6 figures in a job I would probably most likely hate.
Suddenly, I was introduced into a unique path of life by reading 'Rich Dad Poor Dad', which ultimately changed my life. Why? I now know the consequences of slavery in a job I don't like and a lifetime of debt.
This led me to focus more time into building my foundations of success by reading business and life related books which will take me into a life I want rather than a life that a firm wants me to have.
I took the extra step of going to Generation Entrepreneur to participate in Initiate 48 which, I think, will save me millions of dollars in the future and has also given me the taste of what it is like being an entrepreneur.
This empowered me to start my own entrepreneurship club in my school which created multiple opportunities for me such as becoming an intern at a startup straight after HSC.
It's safe to say that if I never got interested in entrepreneurship, I may have probably gotten better academic results, but I wouldn't be the person I am today; thinking differently for the innovative world we live in.
9. Your Legacy is Important
People don't remember you for coming first in the state in Chemistry, English, Economics, Legal Studies etc or for your achievement of a 99.95 ATAR and for doing awesome on UMAT to get into Med. If I had to choose to have only one quality between smart and kind, I would choose kind because there is too many smart people in the world.
Legacy is so important to as my best friend really ingrained it in me and being influenced by Gary Vaynerchuk. Instead of focusing on my studies at a 100% level, I created a legacy at my school. I did this by giving up my most valuable resource of time by volunteering, running a entrepreneur club, and becoming a mentor for the younger years.
I remember when I was lifting weights in the school gym that I had ten Year 7's who came along because I had helped them to change their way of thinking. This small gesture meant so much more to me than my academic results as there is a sense of fulfilment through having a unconventional approach to life.
10. Your self-worth is not determined by your mark
Your self-worth is not determined by your mark.
There is this wrong concept that is ingrained within society that people value themselves by how much money they have in the bank, how many materialistic things they have or how many university degrees they have and who has the most expensive car. Yes, it makes life easier, but your life is characterised by what you've done for the world.
What I always say to myself which my psychologist taught me that no matter whatever mistake you make that impacts you or the mark you receive, my self-worth doesn't change. My confidence in life comes from my constant strive to be a good person who is kind hearted to others.
Parting words of HSC Advice to current students
To the current Year 12 students, I just want dedicate this section to you.
I'm not going to play it down: the next year is really going to make you grow as a person through the hardships, mental blocks, setbacks and arguments with friends and family.
It will be a very hard year not only for you but for loved ones around you as they endure the pressures hand-in-hand with your ups and downs.
The hardest part of any journey is the final challenge: the HSC itself. October 2016 was one of most hectic months a young adult can endure because you will be doing more studying that you'll ever need to do in your whole life, and the fear is created within to which stresses you out as you're entering into the unknown future.
I always put it into perspective to which I say to myself, 'I'm going to be fine no matter what'.
The only time you cannot think about school is in the moments of instant gratification in playing addicting games on your iPhone, watching anime to relive childhood memories on Netflix and sleeping in until you wake up and your like, 'Shit… I have to study…'.
Your spirit gets crushed as you feel a sense of isolation and pressure due to not being able to go out on as many social occasions and constantly being asked by your parents "How was studying today?… Did you send that practice paper to your teacher?… Were you productive today?"
But once this was all done, it was a big relief as you just reached the top of the mountain.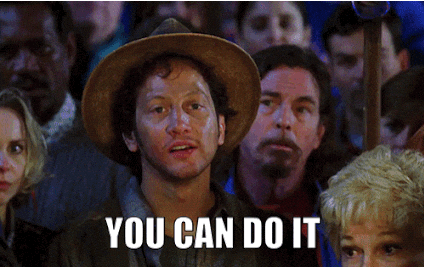 I hope you enjoyed reading the article as it can become very useful to you in the upcoming year. I wish you the best of luck and try the best you can, as effort is what matters in order to achieve a meaningful self-discovery.
Good Luck!
Have a question for us?
We've helped over 3,000 students achieve an average mark increase of 19.41%! Flick us a message on Facebook (https://www.facebook.com/artofsmart/), give us a call on 1300 267 888, or email us on info@artofsmart.com.au.
---
Fresh out of high school, Art of Smart Guest Blogger Ricky Studencki has a mission to introduce an unconventional way of thinking to the world in order for people to find their life purpose. He is passionate about travel, technology, sports, reading and sneaker culture. In 2017, Ricky is going on a gap year to Israel to intern at starts up for 6 months. Having strong social awareness, Ricky dedicated his time during HSC in building a legacy in establishing his school's inaugural entrepreneur club, working at music events and with disabled kids. Through hard work and dedication, Ricky won his school's most prestigious prize "Mensch of the Year".