It's the first day back at school after the holidays. You are mourning the loss of the wonderful system of wake up and sleep whenever you bloody feel like it. Your teacher already looks like they want the term to be over. You know what they're going to say as soon as they open their mouth – "did anyone do their ___________ (insert unnecessary evil task)".
In most instances, students indignantly reply with…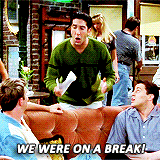 It truly hurts me to say this, but for most of us, the upcoming winter holidays are going to include some form of studying/preparation for that 6 letter word we all love to hear – TRIALS.
Are they really that important in the whole scheme of things? Meh, is anything really that important in the whole scheme of things?
Are trials important for students hoping to gain an understanding of where they are / what their HSC results might look like ? Yup.
One of my biggest issues concerning the upcoming trials is the fact that I have made absolutely no summary/study/revision notes for any subject. Between getting 8 hrs of sleep a night, homework, assignments and staying up to date with TV shows – I've found that there's not enough time in the day to make notes on every syllabus dot point on every topic on every subject.
I've consistently procrastinated making notes since Term 1 of Year 12.
Am I proud of this fact? No. Can I be bothered remedying my laziness? Ehh I'm getting there. Do I sorta have a game plan as to how I'm going to get ready for trials over the holidays? YES! Join me on this fascinating adventure.
1. Relax and Recuperate
Before doing any form of productivity, catch up on sleep!!!!! I know that I am not alone in being severely sleep deprived at least 67% of the time. For the first day of hols, just relax. Don't do any work, focus on you with some self-care. Watch that movie you've wanted to watch for ages. Go get a massage from an actual masseuse. Binge on your favourite food.
You need to be mentally prepared for the torture you will be inflicting upon yourself in the following weeks.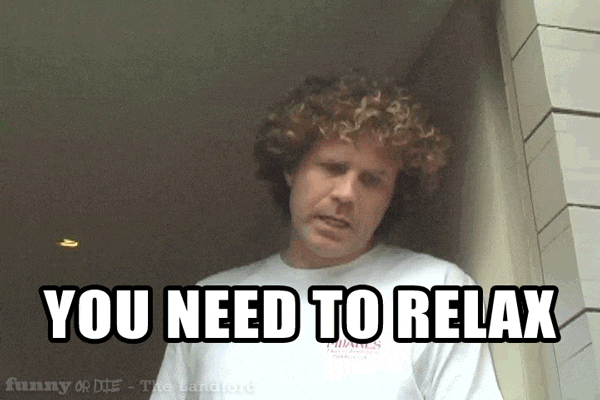 2. Set Specific Goals for each Subject
In order to be productive and actually get work done these holidays, you need to know exactly what work needs to be done.
After catching up on sleep and returning to maximum capacity, note down every task that needs to be completed. Have your teachers assigned work over the holidays? Do you have an assessment task due first week back? Write it down.
Priority 1
Tasks that are going to be assessed are priority #1 and you should attempt to get them out of the way ASAP.
Priority 2
Now, grab every syllabus dot point sheet for every topic of every subject. Be honest with yourself and note down points that need consolidation and extra work on. These will be priority #2.
Personally, I feel like I need to revise everything, but let's be real. Two weeks to go through 30 weeks of content? Get outta here man. There is no time to relearn everything (I wish there was).
So it's up to you to decide which areas you feel need extra focus. Have you completely forgotten everything about baths in Pompeii and Herculaneum? Do you even remember who mitochondria is?
It's better to be aware of the things you suck at now, instead of in the hallowed halls of the exam room.
3. Allocate Your Time
Print out a two week schedule.
Allocate priority #1 and #2 across the two weeks keeping in mind other commitments (sleep, parties, family, etc.) Don't overestimate your abilities and say you're going to relearn the entire Crime section of Legal Studies in 1 day.
Pace yourself.
4. Get Cracking
It sucks, I know. You're sick of school, you don't care about what you're revising anymore and you just want to netflix all day, everyday, for the rest of your days. Just keep in mind that we are 5 months away from freedom. Imagine how it's going to feel walking out of that last HSC exam, knowing you'll be able to burn all your notes.
You've come so far, don't stop working your ass off now. Pain is temporary and all that.
5. Keep Things in Perspective
Lastly, please remember that trials are not the end of the world. Trials usually count towards 20-30% of your internal exam marks and therefore 10-15% of your entire HSC mark.
Work hard, but keep things in perspective. You got this.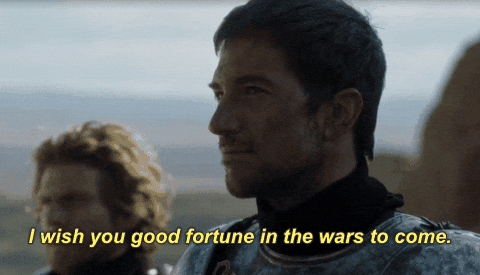 Good Luck!
Have a question for us?
We've helped over 3,000 students achieve an average mark increase of 19.41%! Flick us a message on Facebook (https://www.facebook.com/artofsmart/), give us a call on 1300 267 888, or email us on info@artofsmart.com.au.
---
Daide Chaker is a sleep-deprived student at Wyndham College who is aiming to make it through the HSC with her mind, body and soul still intact. Daide is a chronic procrastinator, Frank Ocean aficionado and Pringles connoisseur. She is an expert in the art of binge-watching and is also an avid reader.