The problem with organisation is that it never seems to last very long…
Organisation is really important during the HSC. But most people will spend a couple of hours organising a week and then the next week they are back at square one with chaos knocking at their door. That's because the majority only focus on one area of organisation!
There is no point having your study plan if it doesn't work with your personal life or you are not organised to actually study when you plan to. So today I'm going to break down how to organise every aspect of your life.
Either way, here is what I'm doing…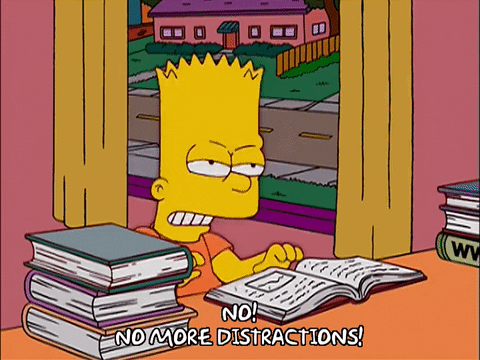 1. Organising my study
Using a diary/bullet journal
A diary or bullet journal is one of the best ways to organise your study timetable, homework and assignments.
Here's a link to our step-by-step guide to setting up a Bullet Journal for school! 
Here you can write done a detailed plan for each afternoon with times and specific tasks. Including your personal chores, activities, events and free time in this planner will help you get a better overview of what is happening, making planning easier. When looking for a diary I would suggest making sure it has;
A weekly layout (I prefer this over a day to a page)
A monthly calendar to keep you on track in the short-term
A yearly calendar for those important long-term dates
Large spaces for writing under each day (consider a A4 diary)
If you're picky like me, have a look at Personal Planner where you can design your own planners!
Keep in mind that planning can be fun! Use stickers, sticky notes, colour coding and symbols to organise into subjects, to do's, etc… This can also make your planner easier to read, highlighting what is important.

2. Sorting out paperwork
Using filing cabinets and drawers
Recently I purchased a filing drawer and it has been amazing! With this I have been able to divide my work into Preliminary and HSC, then into smaller sections of subject and topics. Thanks to my perfect (kinda) filing system I am yet to lose any of my Year 11 or Year 12 work, so let me walk you through it…
1. Get a filing cabinet/drawer and files
Ok so this is a no-brainer, moving on.
2. Colour coding and labelling!
This step is my favourite, time to make everything aesthetic and pleasing to the eye. Chose a colour for each of your subjects e.g. for me Japanese is red, Visual Arts is green, Economics is purple, etc… Now put aside a light and dark version file of those colours (One will be for your Year 11 work and the other Year 12!). Label these files with the name of the subject and the year group it corresponds with.
3. Fill 'em up
Now there is just the time consuming tasking of separating all your notes and handouts. Try to keep them topic order within the folders by putting in matching file dividers between sections.
It should look something along the lines of this…
3. Desk setup
Make it minimal, but useful
If you are anything like me, your desk is a reflection of what kind of person you are. So with this logic in mind, having a neat desk makes you a neat person – I hope… lets tidy up that desk then!
Get rid of everything on your desk that you don't use everyday (yes this does include your treasured figurine my fellow anime fans).
And get rid of your phone – thought you found a loop hole huh.
Now you should be left with a light source, your computer/laptop, something to write with and maybe a few other things like notepads or desk mats.
Put all your sticky notes or reminders for yourself either on your computer or on some sort of board above your desk.
Thats its, all you need.
Make sure you have some sort of drawer near your desk with stationary you don't use often and spare paper so you don't have to get up during your study sessions. Therefore this goes the same for text books, keep your bag or a bookshelf close by.
4. Stationary
Only the essentials…
I am known to have a slight stationary addiction. Yes I am that person with a highlighter, pen, tab, etc of every colour and will line them up in a row before I start my work.
Don't do that. 
All you need is a Pen, 2 or 3 highlighters, a pencil, a ruler and some coloured tabs. Some people may like to also have a glue stick and scissors on hand which is fine, but please, don't buy one of everything! You don't need it, all the colours and swapping pens will just distract you. Try using symbols instead of colours to differentiate points and topics.
5. Study Space
Yes the organisation of your study space matters!
The moment you walk into a messy, cluttered room where you can't find anything, or even smells bad, motivation levels drop immediately. This is why you need to make sure you working space is distraction and clutter free!
Here's a start:
Do the above (A clean desk with no papers and distractions in the first step to a clean room!)
Make your bed every morning (it only takes a few seconds)
Put things away as you use them – lets get rid of the 'dumping chair'
Have a place for every in the room (this means you don't have to go searching for what you need)
I have the tendency to change my bedroom up a lot. One minute the walls are covered in posters and books are being stored on top of each other and the next the walls are spotless, falls visible with all my manga in my cupboard. If you are like me, its okay! Change your room as much as you want, but be careful to know where you keep all your school work and where your working space is.
Now is everyone ready to smash trials?!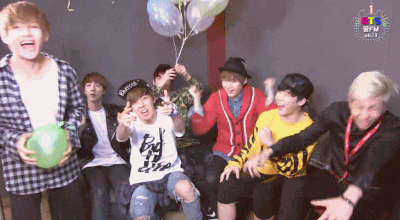 Good Luck!
Have a question for us?
We've helped over 3,000 students achieve an average mark increase of 19.41%! Flick us a message on Facebook (https://www.facebook.com/artofsmart/), give us a call on 1300 267 888, or email us on info@artofsmart.com.au.
---
Jessica Kornhaber is a Year 12 student from the Central Coast. Jessica finds relaxation from her studies by listening to Visual Kei and Japanese punk rock bands in addition to beating her records in Guitar Hero!  She also recharges drawing manga-style illustrations, reading, re-watching Studio Ghibli productions and occasionally participating in cosplay events. Her keen interest in Japanese language and culture led to a memorable journey to Japan in 2015 which has inspired her to combine future studies at university with work experience in Japan. Currently studying English Advanced, English Extension 1 & 2, Economics, Japanese Continuers, Religious Studies and Visual Arts, Jessica hopes that her experiences will be beneficial to future HSC students and those beginning their journey in 2017.